Balloons Over Bagan & Inle (Red)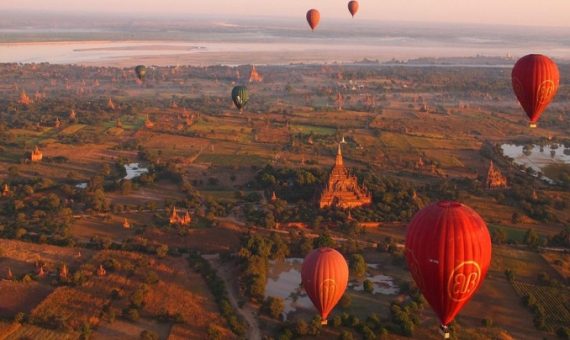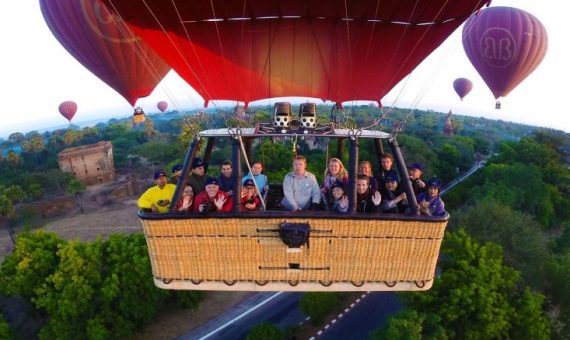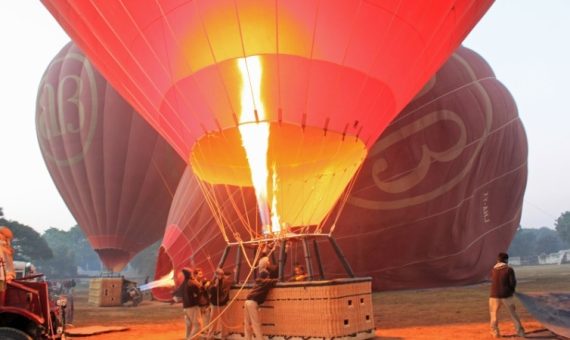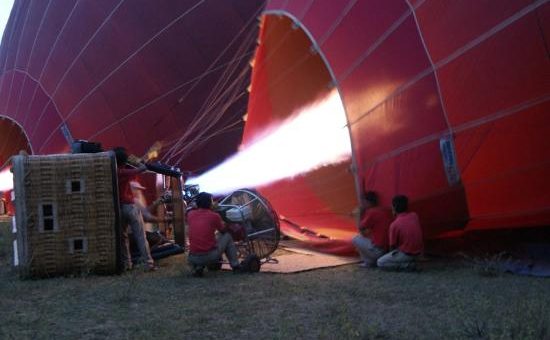 | | |
| --- | --- |
| Rate (USD) | Classic Balloons Flights |
| Period | Bagan |
| 1st October 2017 to 31st March 2018(Excluding Xmas & New Year Period) | 340 |
| 18th December 2017 to 10th January 2018(Xmas &New Year Period) | 360 |
| | |
| --- | --- |
| Rate (USD) | Premium Balloons Flights |
| Period | Bagan |
| 1st October 2017 to 31st March 2018(Excluding Xmas & New Year Period) | 450 |
| 18th December 2017 to 10th January 2018(Xmas &New Year Period) | 470 |
Bagan Boutique Balloons will include the following enhanced service as follows.
Standard
Premium
Capacity
9 balloons
3 balloons

Service

Group launch/breakfast
Separate breakfast/launch 'area'
Pilot safety brief
Interactive pilot 'guided talk/explanation' of ballooning
inflight photos for sale
inflight photos for gift
No choice on size of balloon
Use of our smaller and more intimate balloons, with
16 man balloon
no more than 2 passengers per compartment
Oriental Ballooning(Green )
Bagan , Mandalay , Inle & Ngapali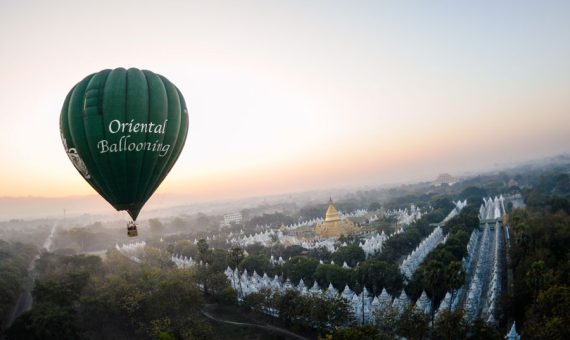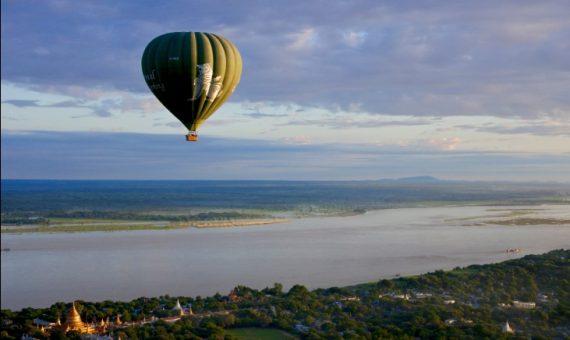 Validity:( 01 Oct 17 – 10 Apr 18 )
Balloon Type
Bagan
Premium Service
USD 399
Validity:( 01 Nov 17 – 15 Mar 18 )
Balloon Type
Mandalay
Premium Service
USD 380
Validity:(15 Oct 16 – 15 Mar 18 )
Balloon Type
Inle
Premium Service
USD 399
Validity:( 01 Nov 17 – 15 Mar 18 )
Balloon Type
Ngapali
Premium Service
USD 380
Private Charter and Premium service includes:
Personal pick up and drop off, with small size on and off road vehicles.
Full Safety Briefing and viewing of pre-launch inflation from a dedicated viewing area, with hot beverages and light breakfast snacks.
45 min – 1 hour balloon flight in a eight or twelve passenger balloon in Bagan & 1 hour – 1 1⁄2 hour flight in a four passenger balloon in Mandalay, Inle Lake & Ngapali Beach, which will experience for a more exclusive, intimate and interactive flight.
Sparkling wine and fresh fruit reception after landing, with presentation of personal flight certificate.
Golden Eagle Ballooning, Bagan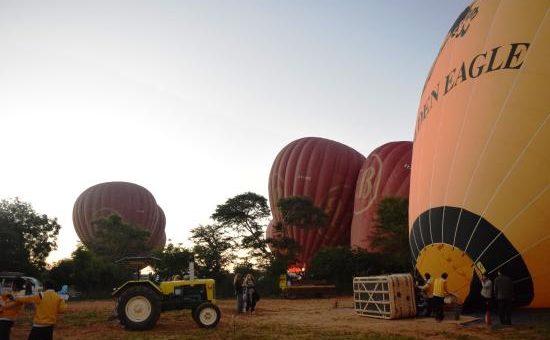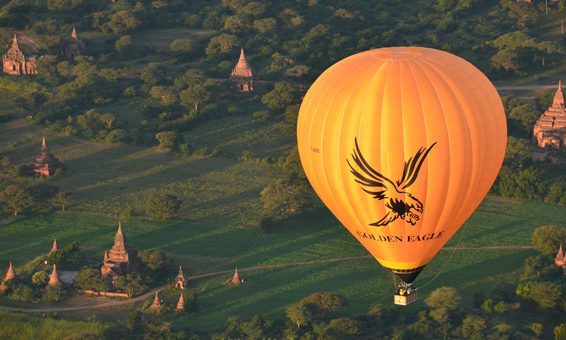 Validity:( 01 Oct 17 – 31 March 18 )
Balloon Type
Ngapali
Standard Service
USD 300
Premium Service
USD 360
Payment & Confirmation
To secure the booking, 100% payment is required 30 days in advance of the flight date.
If unable to pay before the payment due date , the reserved booking will not be considered as confirmed , and will be automatically cancelled.
If the flight is cancelled for weather, safety, operational or technical reasons, a 100% refund by cash .
Payment Policy
We accept Credit Card payment ( Visa /Master ) with 5.1% of service charged
We accept Bank Transfer of Payment / Express Payment ( Western Union)
All Banks charged will be born by Payee; we must receive in Full amount as invoice
In case of non- fulfillment of the payment , we have right to refuse or cancel all the service
Cancellation and no-show policy
A 30% cancellation charge will apply for cancellations within 21 days of the flight date.
A 100% cancellation charge will apply for cancellations less than 21 days before the flight date.
No-show fees are equivalent to contracted rate for passenger(s) reserved.
Child policy
Balloons will not fly children under the age of 8 years. A child under the age of 16 years will only be flown if accompanied by a responsible adult, and the child is over 4'6" tall (or 137 cm).
Camera allowance
Please be informed that we usually do not allow our passengers to bring anything (eg Tripod or filming camera) with them into the basket except their personal portable camera for safety reason.
Body weight limitation
Any Passenger in excess of 125kg / 280 pounds, or any passenger who requires the space in the basket for 2 passengers, will be required to pay a 100% surcharge of the ticket price. Failure to provide accurate information in advance could lead to the refusal of flight at the launch site, whereby no refund will be offered.
Flight reconfirmation & pick-up time
Our balloon flights normally take between 45 minutes to one hour in Bagan, 1 hour to 1 1⁄2 hour flight in Mandalay,Inle Lake & Ngapali, depending on the wind speed and direction on the day.
Bagan , Mandalay & Ngapali : For the morning flight, passengers are usually picked up at their hotels by our Balloons office bus between 05h30 and 06h00 in the morning depending on the location of your hotel and the hotels of other passengers.
Inle : Passengers will be collected in our boats from their hotels or by vehicle from their hotels in Nyaung Shwe .
Required information for this booking
1) Full Name
2) Gender
3) Passport Details
4) Body Weight
5) Nationality
6) Hotel Contact Details