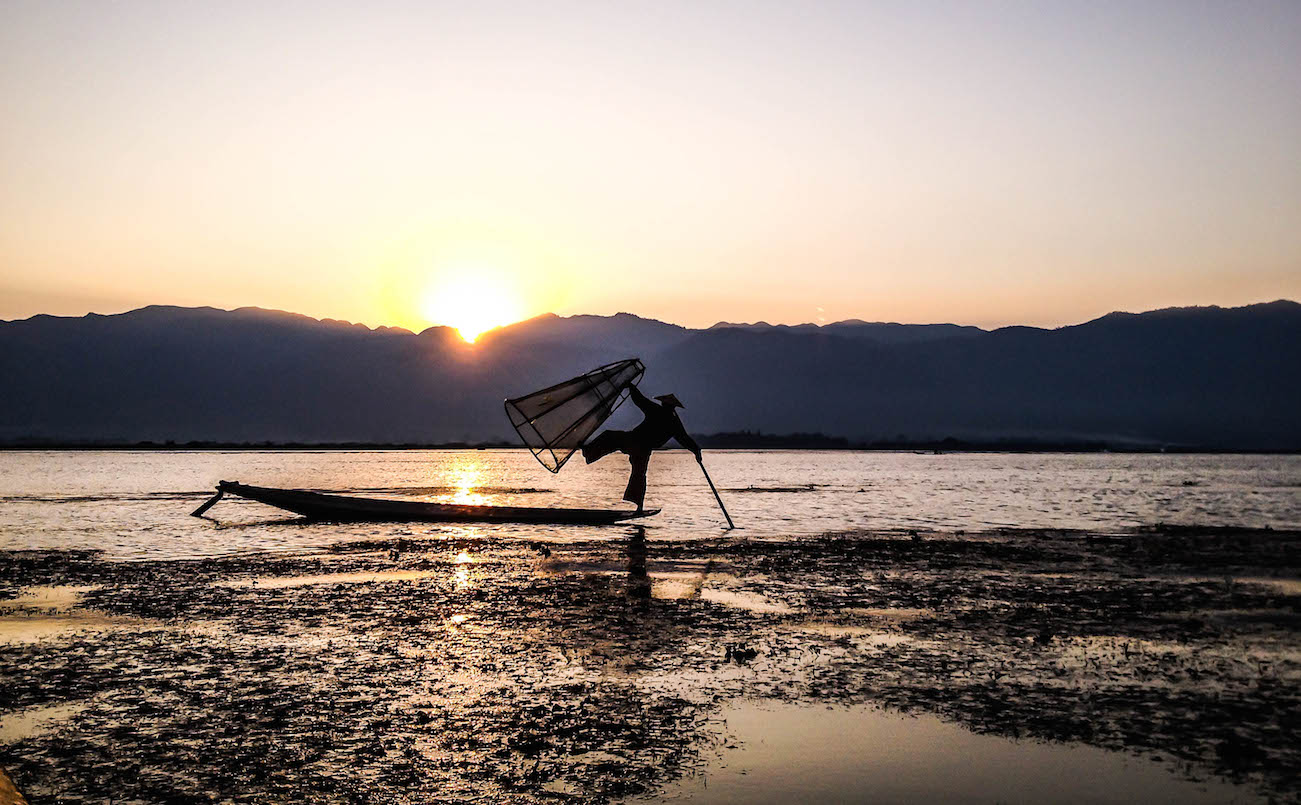 The habour of the Inle Lake is a small town called Nyaung Shwe. This vast picturesque lake is located in the heart of the Shan State, amid hilly terrain that climbs up to over 900 metres above sea level. It is outrageously beautiful and one of the main tourist attractions in Myanmar. Incredibly calm and clear, the Inle Lake measuring, 22 km long and 10 km across, has a population of some 150,000.
Many of the people live on floating islands of vegetation. Inle Lake, natural and unpolluted, is famous for its scenic beauty and the unique leg-rowing boats of the Inthas, the native lake dwellers. High hills rim the lake on both sides. The lakeshore and lake islands bear 17 villages on stilts, mostly inhabited by the Intha people.Varieties of category of hotels at and around Nyaung Shwe. Some on the lake.
First class hotels are Inlay Princess Hotel, Aye Thar Yar Golf Resort Hotel. Standard hotels are Hupin Hotel, Paradise Hotel, Golden Island Cottages Hotel, Khaung Daing Hotel.
Dinning
Serene waters of Inle lake and its floating gardens.
Inle's holy temple of Phaung Daw Oo, site of a distinctive Shan festival.
Hiking to hill tribe villages in the Shan State.
Highlights
Spectacular plain of Bagan dotted with thousands of 800-year-old temple ruins.
Sunset over the Ayeyarwaddy River, viewed from the top of Shwe Sandaw or Pyathetgyi Pagoda.
Colonial architecture of old Yangon including the legendary Strand Hotel.
Mystical Mt. Popa, home to Myanmar's nats.
Little known Bagan Era ruins and monastery museum of Salay