Lethwei is one of the Myanmar's ancient combat sports and is known as the art of 9 limbs. Lethwei involves strikes using fists, elbows, knees, feet, and even headbutts. Additionally, it includes various clinch and throw-down techniques.
Myanmar is one of the fascinating countries in Asia where various ethnicities and diverse religions coexist in harmony. Many interesting places to visit and different cultures await a warm welcome to you.
We aim to provide you with a two-in-one experience.
There are two options to choose from your itinerary: Ngwe Saung Beach and Bagan Ancient City.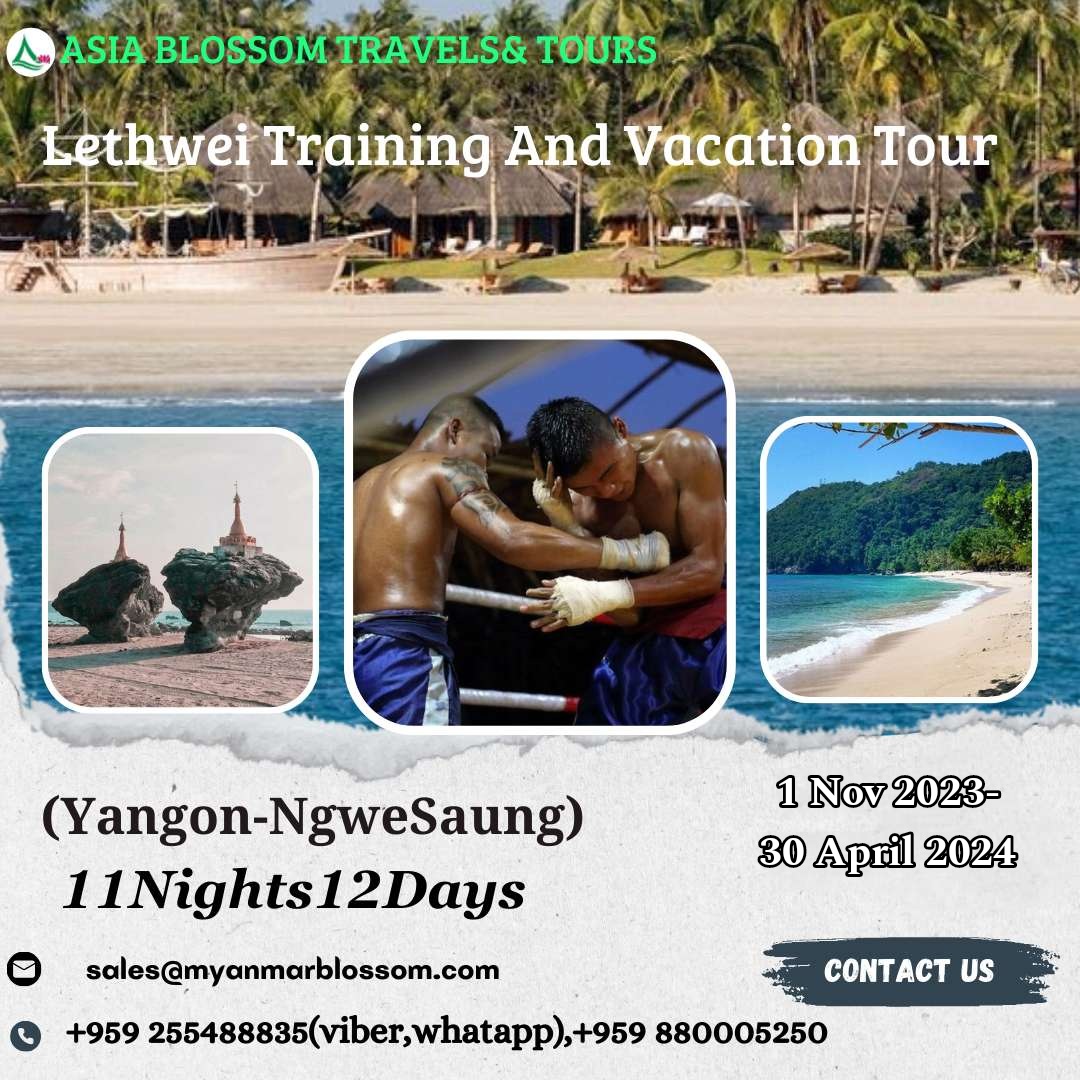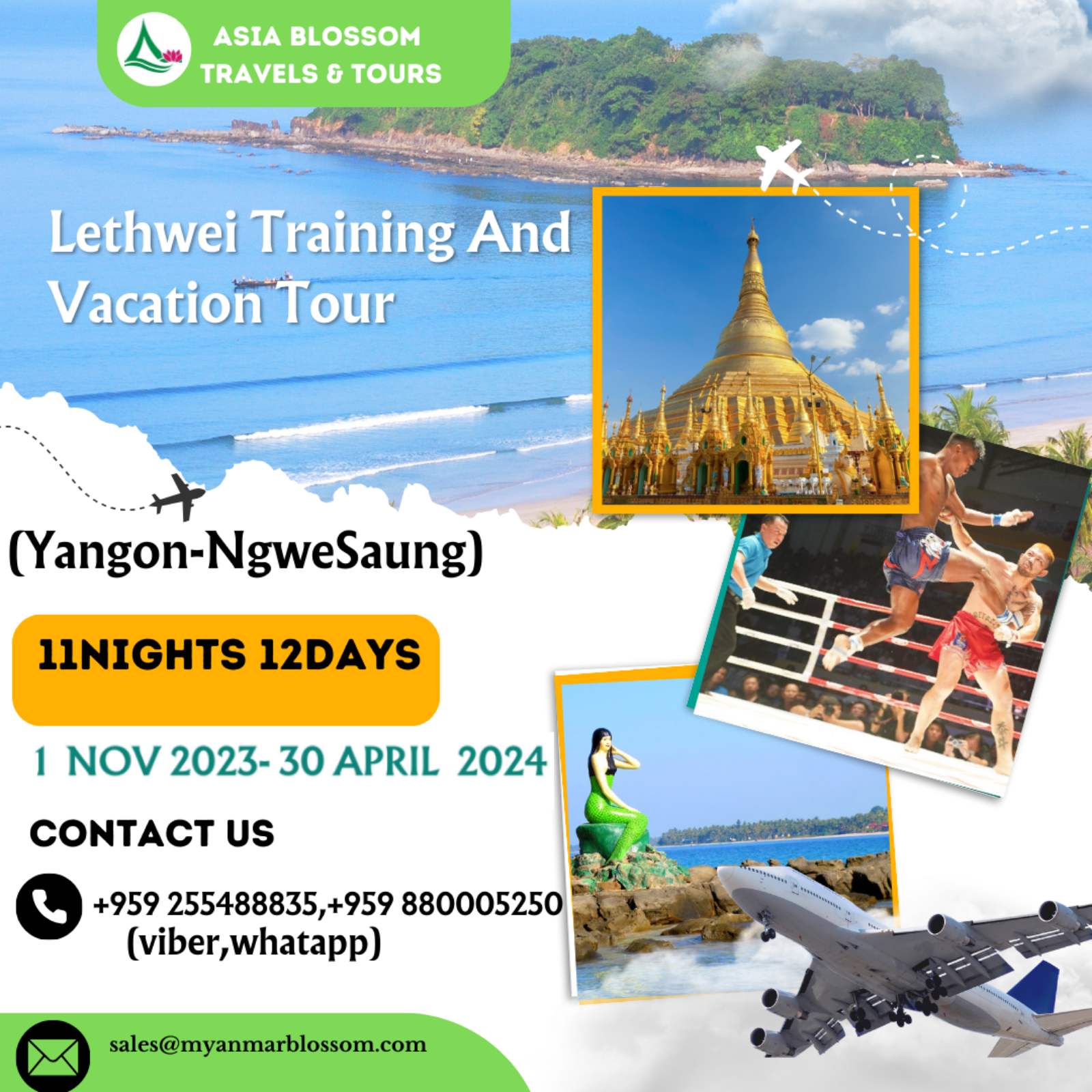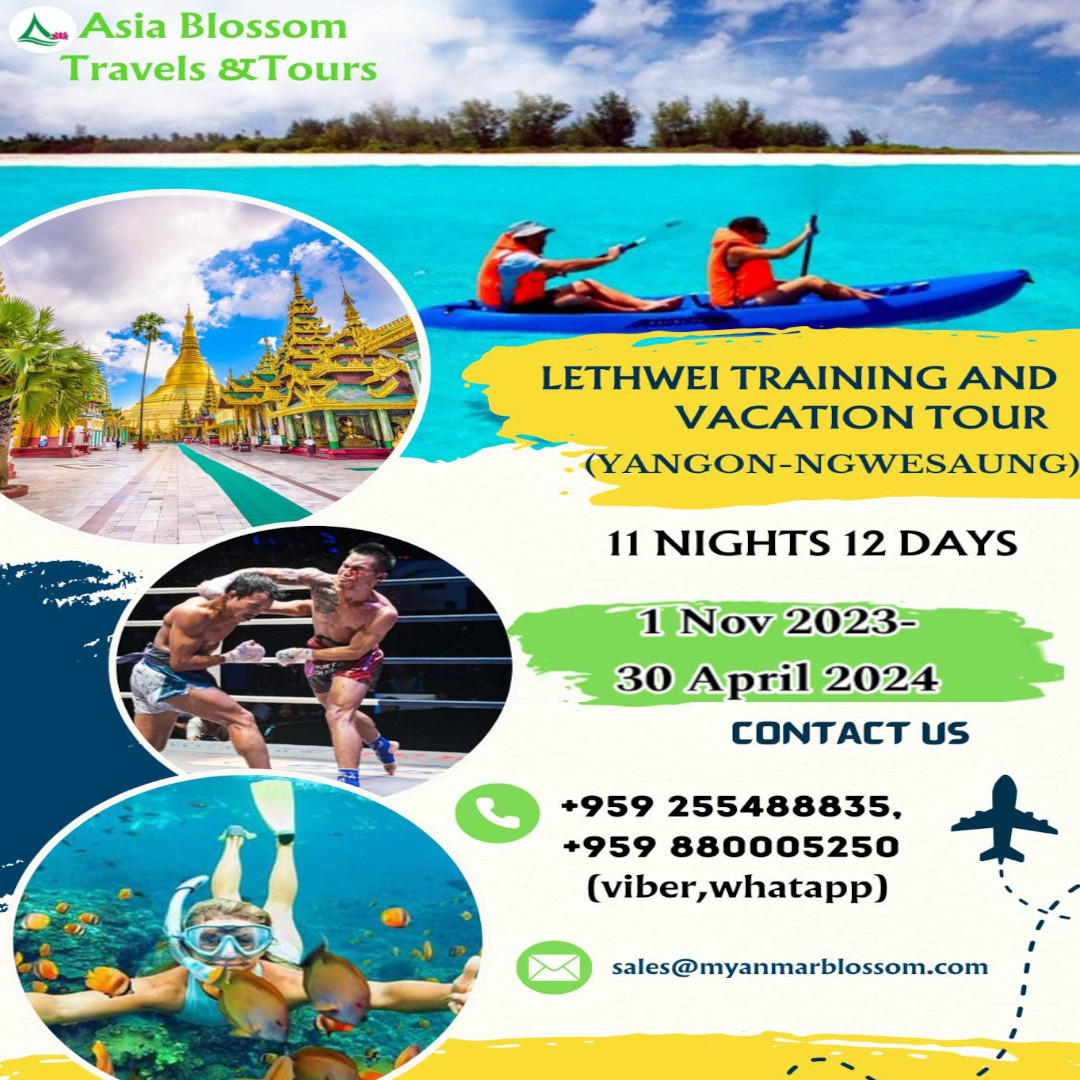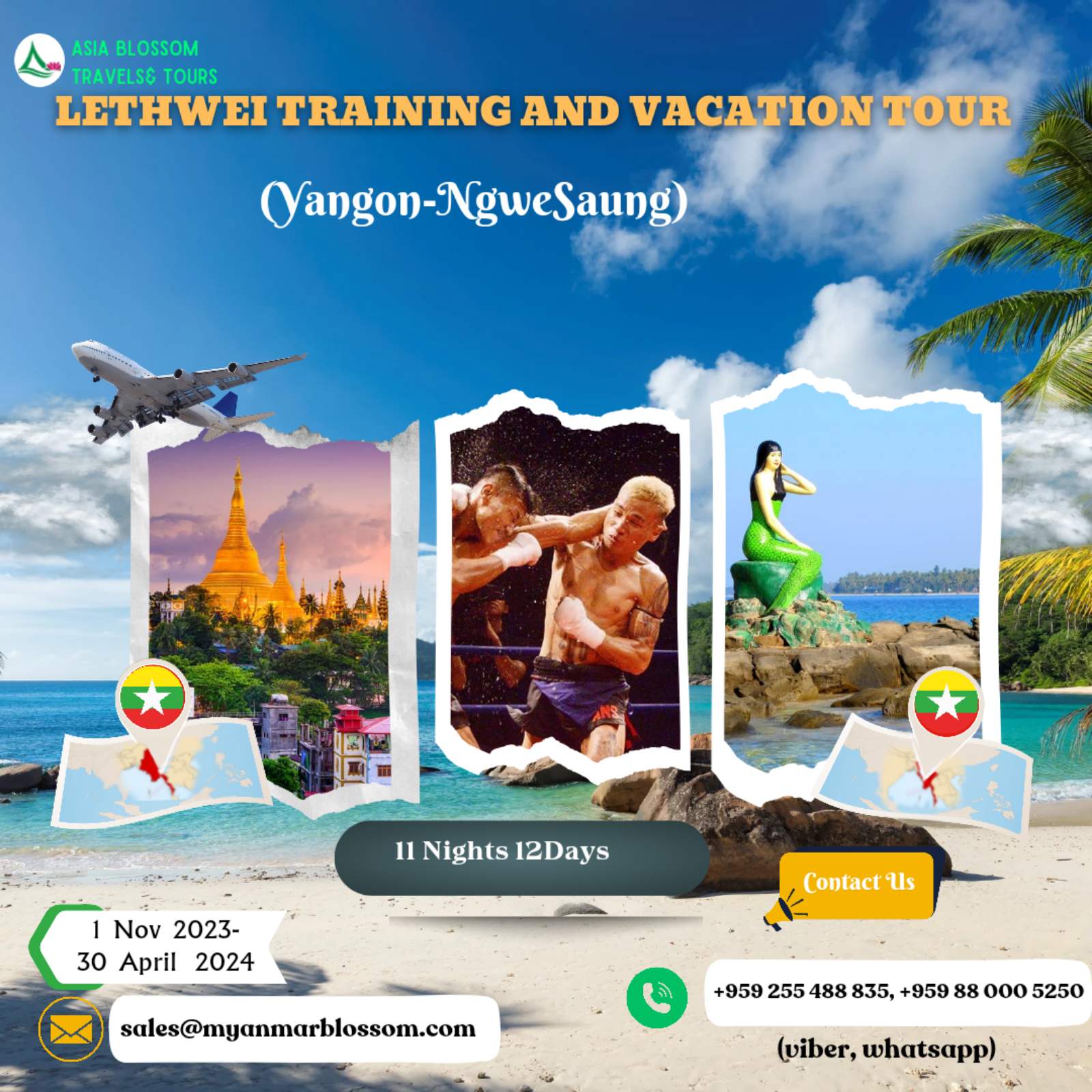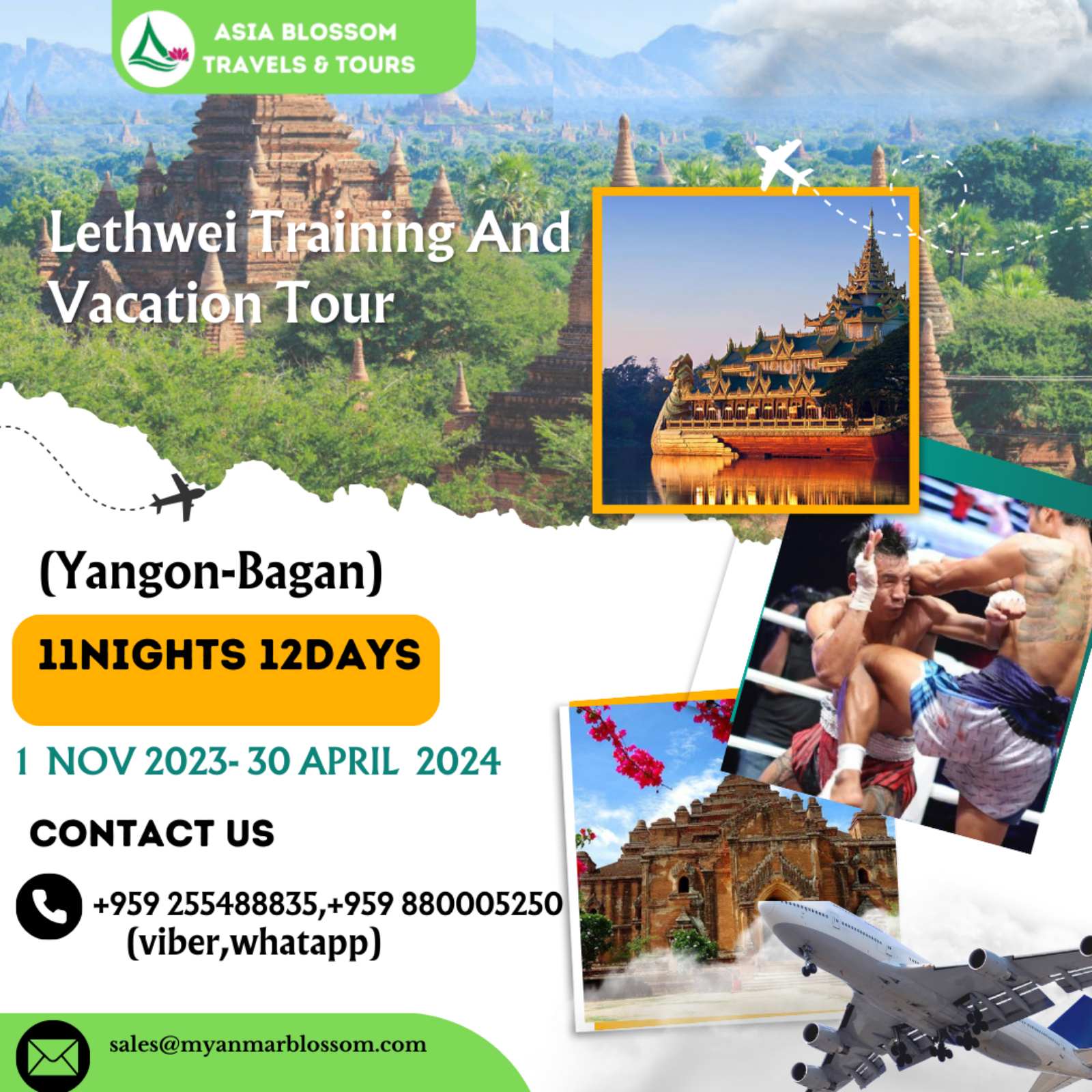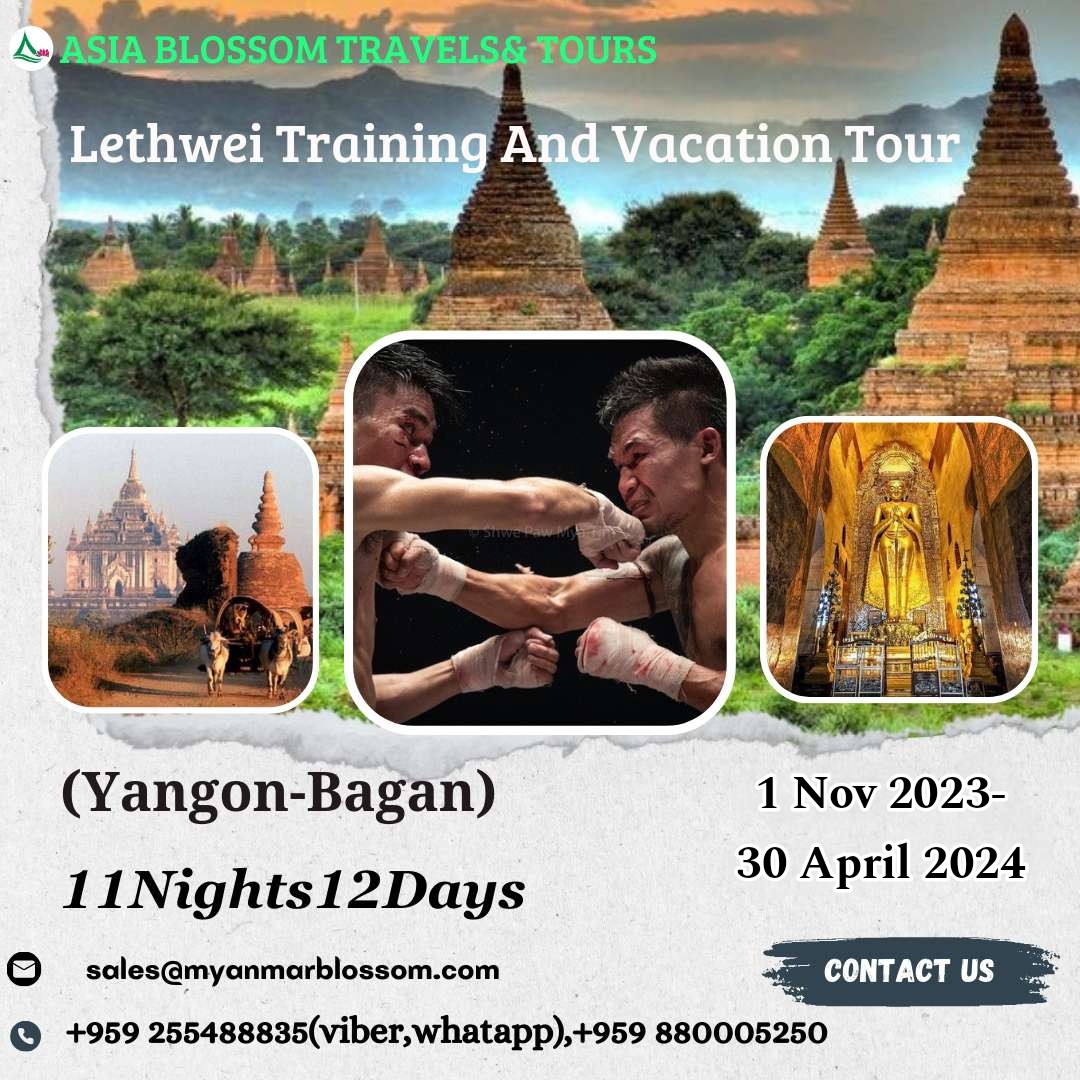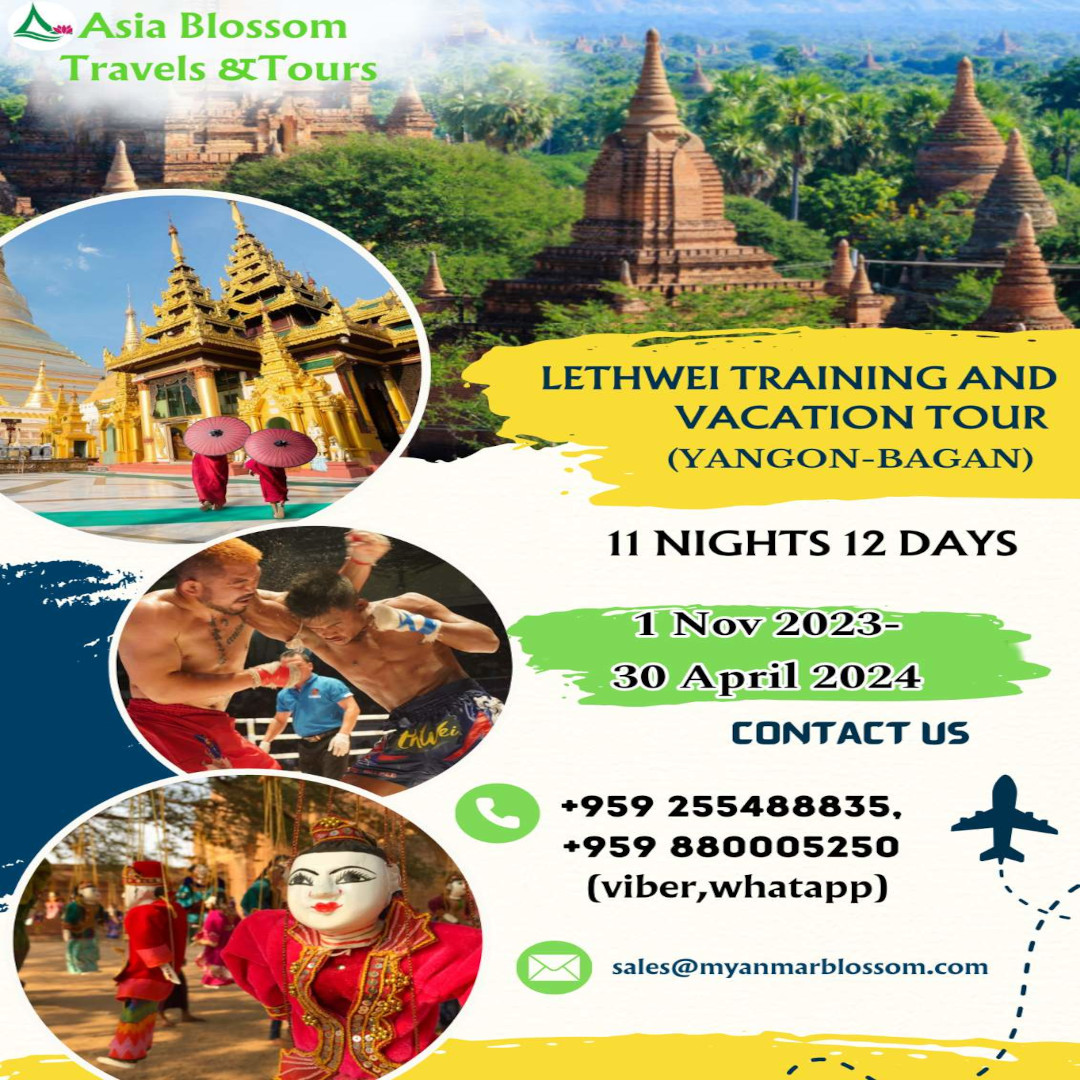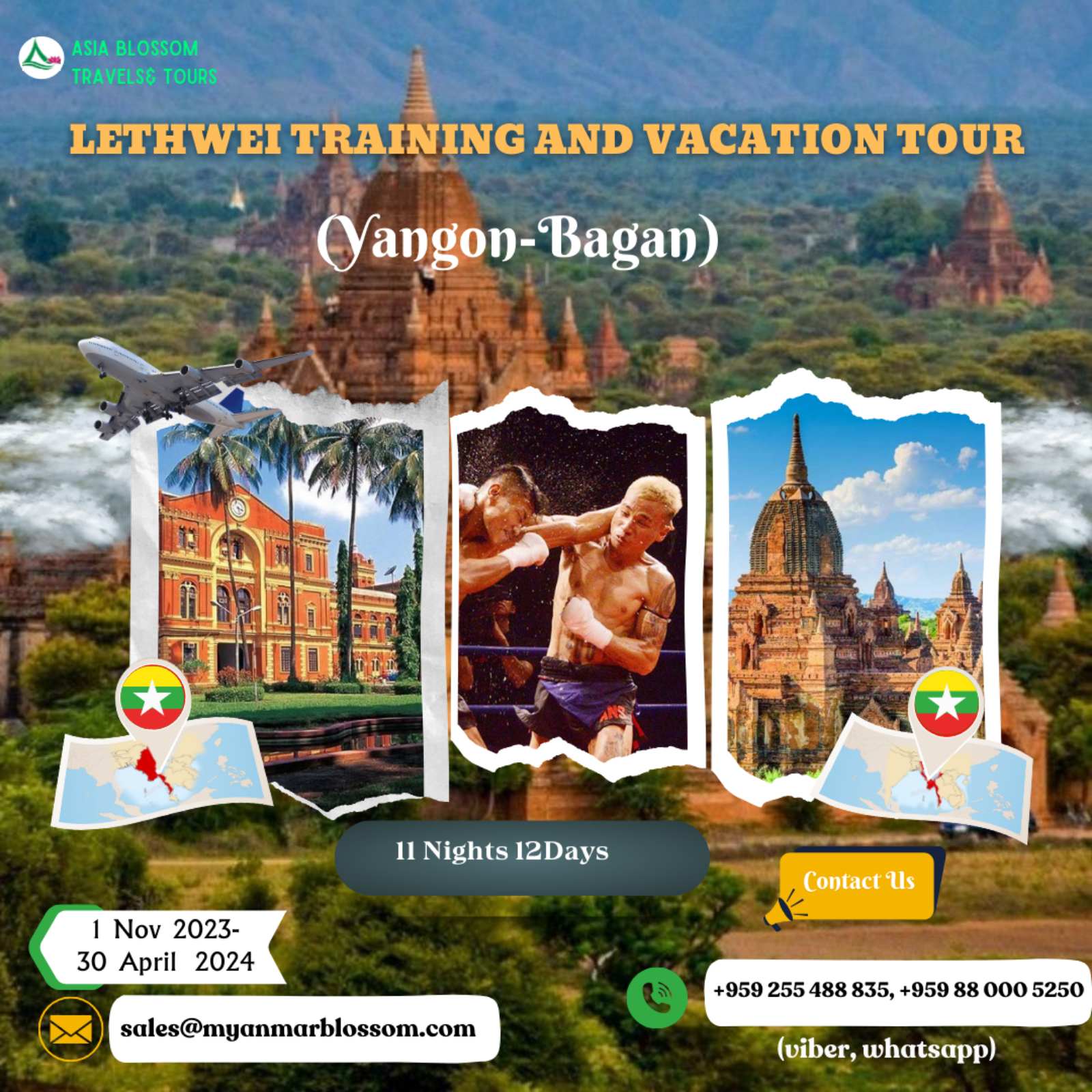 You can choose to either train on the silvery sand beach and enjoy some seafood or train in the midst of ancient pagodas. Both itineraries offer a well-rounded balance between Lethwei training, Yangon sightseeing, and either a beach or ancient city vacation for relaxation.
Our training program is designed not only for beginners and amateurs but also for professional fighters interested in studying Lethwei techniques, gaining knowledge, and experiencing the beautiful Lethwei Yay (Lethwei dance). Our professional Lethwei trainers will share their wealth of experience, as they were once professional fighters themselves. You will also have the opportunity to train alongside professional Lethwei fighters.
Don't miss out on this once-in-a-lifetime experience with our special offer. Please contact us for detailed information on the itinerary.
Contact us:
+959 255 488 835 (viber, whatsapp), 09 88 000 5250
[email protected], [email protected]
1st Floor, Above KBZ Bank, Yadanar Mini Condo, Yadanar Road, Ward 11, South Okkalapa Township, Yangon, Myanmar
In Japanese
ラウェイはミャンマーの古代の格闘技であり、9つの肢体の芸術として知られています。ラウェイは、拳、肘、膝、足、そして頭突きを使った打撃を含みます。さらに、クリンチや投げ技も含まれています。
ミャンマーは、アジアで多様な民族と異なる宗教が調和して共存する魅力的な国の一つです。多くの興味深い場所が訪れる価値があり、異なる文化があなたを温かく歓迎しています。
私たちは2つの経験を提供することを目指しています。あなたの旅程で選択できる2つのオプションがあります:Ngwe Saung BeachとBagan Ancient City。あなたは、銀の砂浜でトレーニングをしたり、海産物を楽しむこともできますし、古代の仏塔の中でトレーニングを行うこともできます。両方の旅程は、ラウェイのトレーニング、ヤンゴンの観光、ビーチまたは古代の都市でのバケーションとリラクゼーションのバランスを提供しています。
私たちのトレーニングプログラムは、初心者やアマチュアだけでなく、ラウェイの技術を学び、知識を得、美しいラウェイヤイ(ラウェイの踊り)を体験したいプロの格闘家のために設計されています。私たちのプロのラウェイトレーナーは、かつてプロの格闘家であった経験を共有します。また、プロのラウェイ選手と一緒にトレーニングする機会もあります。
特別なオファーでのこの一生に一度の体験をお見逃しなく、旅程の詳細情報については、お問い合わせください。
お問い合わせ先:
+959 255 488 835 (viber, whatsapp), 09 88 000 5250
[email protected], [email protected]
1st Floor, Above KBZ Bank, Yadanar Mini Condo, Yadanar Road, Ward 11, South Okkalapa Township, Yangon, Myanmar